For Students Using the website
STEP1.For Students Using the website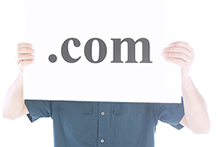 To start using the Japan Career Employment Support Services, register at the website. Click the "Registration" button at the upper-left corner of the page, and fill in the necessary information.
An e-mail will then be sent automatically to Your e-mail address. Click on the URL in the e-mail to complete registration.
To After the registration process is complete, you can input detailed information about yourself in the "My page" form.
Filling in detailed information helps candidates attract attention of companies, and improves their chances of being contacted directly by employers. Also, you may then receive e-mails directly from companies, interested in your profile. It is thus highly recommendable to include detailed information about your career, area of study and Your strong points.
STEP2.For career counseling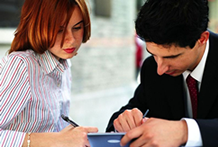 Career counseling is provided by consultants, specializing in foreign students' employment.
Counseling sessions are held either in the company office (Tokyo, Japan) or via Skype (students should have a microphone and earphone set installed; installing a web-camera is also recommended).
Career consultants will provide information concerning Japanese industries and employment opportunities available to interested candidates, and will answer any arising questions.
If you want to make an appointment for career counseling
please send your resume to us (info@japan-career.jp) in advance.
※ If You are yet undecided about which kind of industry or vacancy You should apply for, You are also welcome to apply for career counseling.
※ This service is provided only to registered members of the Japan Career Employment Support Services.
※ Tokyo and Kanto area residents may come directly to our Tokyo office.
STEP3.Receiving information about job opportunities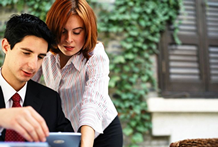 Registered members of Japan Career Employment Support Services can check job offers currently available at Japanese and several foreign companies.
Japan Career Employment Support Services provide plenty of information on the Japanese and foreign companies, actively hiring foreign personnel.
Job offers posted on the Japan Career website are carefully checked and selected to suit the targeted audience and ensure providing high-quality services.
Website is regularly updated to include most recent employment information.
In case registered members cannot find a company suiting their needs, it is recommendable to apply for career counseling.
STEP4.Application for a job vacancy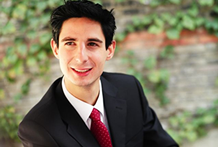 Through Japan Career Employment Support Services、you can check for positions at companies of Your choice.
If you want to apply for job openings, please access the URL in "Application Method".
Sometimes, firms, inculding us, directly send a scout mail after they look into your information from "My Page".
Therefore, to improve your chances, we strongly recommend to input detailed information on your "My page".
You can also make and upload a self-introduction video, in order to make a favorable impression on the employer.

STEP5.Screening process and job interviews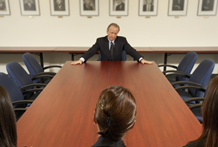 Those selected in the screening process, will proceed to have a job interview with the employer HR representatives. Interviews may be conventional or held via Skype.
Japan Career Employment Support Services ensure smooth schedule planning. We also provide necessary advice in order to prepare candidates for job interviews at Japanese companies, and may hold preliminary interviews to provide training for answering possible questions asked at job interviews.
Career consultants provide support to help You present Your knowledge, skills and motivation through an appealing resume.
STEP6.Job offer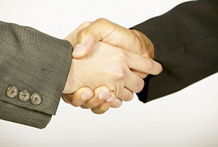 Candidates who successfully pass the interviews will by notified of an unofficial job offer.
Congratulations!
Japan Career will support You, providing necessary advice, until You sign an employment contract with the company.
JapanCareer's goal is to help You fulfill Your wish to work in Japan.